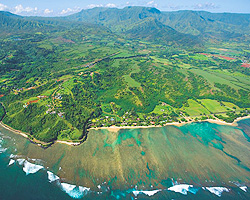 Princeville at Hanalei retains the peace and beauty of ancient days, when Hawaiians farmed in the green valley below. Named Princeville in 1860 in honor of Hawaii's Crown Prince Albert, this lovely area has been home to sugar plantations and a cattle ranch.
Hawaiians cultivated the lush valley of Hanalei, establishing irrigated taro fields and harvesting the ocean's riches centuries before Captain James Cook landed on Kauai in 1778. Newly arrived Westerners began cattle ranching in the 1830s, and tried crops ranging from silkworms to coffee with varying degrees of success. Hanalei fruit and potatoes helped feed miners during California's Gold Rush. Robert Crichton Wyllie, a colorful and adventuresome Scot who had served as the Kingdom of Hawaii's Minister of Foreign Affairs, acquired land near Hanalei in 1853.
In 1860 Wyllie named his sugar plantation Princeville to honor the visit of two-year-old Prince Albert Edward Kauikeaouli Lei O Papa a Kamehameha and his parents, King Kamehameha IV and Queen Emma. Sadly, the little prince died in 1862.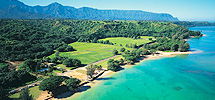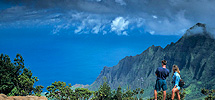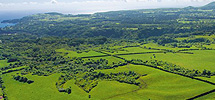 Princeville became a ranch in 1895, when Albert S. Wilcox, a missionary's son, bought the plantation. Hawaiian cowboys and the ranch manager lived near the entrance to today's resort. Now, guests and residents of Princeville at Hanalei still ride across the pastures of the family-operated Princeville Ranch, while taro, the staple food of ancient Hawai'i, flourishes in the valley below.